Project requirements
The contract involved the removal and disposal of all asbestos containing materials identified on the issued refurbishment survey which included thermal insulation debris from three floors and textured coating from one floor.
The work was to be carried out on the sixth, seventh and eighth floors of the building with the contract starting at the beginning of the first Covid-19 lockdown in April 2020. During the course of the work, further asbestos was identified, priced and removed.
Challenges on site
Working through the first Covid-19 lockdown provided challenging but following Construction Leadership Council (CLC) guidance, new site procedures implemented by Berkeley's and the implementation of our own strict Covid-19 working procedures, we were able to continue with the project safely as per the original programme and therefore prevent any delays for our client.
The thermal insulation removal on the sixth floor brought its own challenges as it was located behind heritage wall panelling. With our experience of working in listed buildings, we were able to remove all oak panelling from the walls without any damage. Each panel was then cleaned and marked with its own unique reference and stored for reinstatement. This allowed the joinery contractors to reinstate the panels following the asbestos removal.
Project outcome
All works were completed within budget and on time. Our Site Manager was awarded the site health and safety award for July for outstanding standards during the project. Berkeley's site management team have put Horizon Environmental forward to tender for forthcoming work within the London area.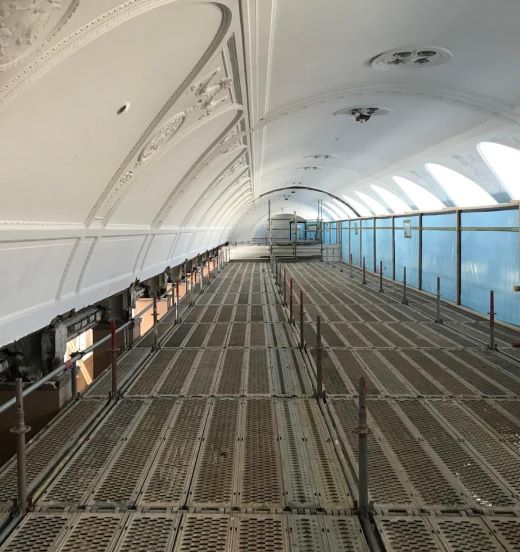 Find out more about our nationwide asbestos removal services.