Donating footballs during Gambia asbestos removal project
Donating footballs during Gambia asbestos removal project
Horizon International completed an asbestos removal project on a UK property in the Gambia just before Christmas.
At the beginning of December, our international team flew into Banjul airport and spent over two weeks in the smallest country in Africa. The Republic of Gambia – to give it its full name – sits on the West coast and is surrounded on the other three sides by Senegal.
In this mostly rural region, we were removing and replacing asbestos cement roofing from a single storey building in a small village along the coast. Our dedicated team of five deserve a special mention for delivering our usual high-quality service in 38 degrees Celsius!
Whilst working on the project, the team got into the spirit of Christmas and delivered some presents to local children living close to one of our working areas. The footballs, pens and paper provided a welcome distraction for the locals ensuring they kept well away from the site during the project. As you can see from the images, the footballs were particularly well received and it wasn't long before some of the lads were showing off their skills!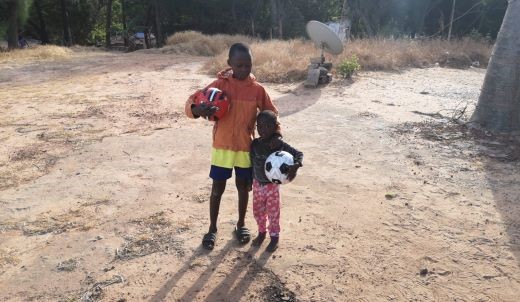 Ben Ives, Managing Director, Horizon Environmental says: "Communication with the local community on these international projects is important to ensure health & safety standards are maintained. Keeping good relationships makes life easier for the villagers and of course it makes it easier for our team. It is also great to be able to give something back when working in areas of poverty, particularly during the season for giving. Good on the team for taking the initiative and arriving with their presents."
Lee Ives, Supervisor, Horizon International says "It was great to spread some Christmas cheer whilst keeping the local children away from the project site. It was heart-warming just to see their faces light up when they saw the gifts, this is something I will remember for a long time."
On completion of the Gambia project, Horizon's team flew to Senegal to carry out a small asbestos removal project for a week before returning to the UK for Christmas.
Horizon International provides licensed and non-licensed asbestos removal services to UK government sites abroad. Our security-cleared team have completed projects across Europe, Asia, Africa and the Middle East. Find out more about our international asbestos services.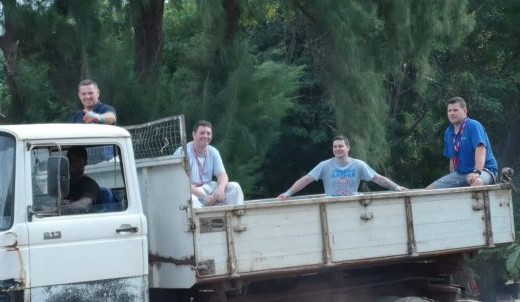 Get in touch
Find out how Horizon Environmental can help your business
Contact Us