Land remediation services
Land remediation services
Horizon Remediation provides land remediation services, managing the clean-up and regeneration of contaminated brownfield sites across the UK and internationally. Working largely for the construction industry and public sector, we build close relationships with our clients, ensuring we understand and meet their specific requirements.
End-to-end land remediation services
We provide an end-to-end solution to clean up your contaminated site including:
Soil sampling and classification
Prompt and thorough contamination testing, analysis and classification of soil by UKAS accredited laboratories
Remediation consultancy
Expert advice from our experienced team, ensuring compliant, effective and efficient remediation of your site
Excavation and haulage
An established team of trained plant operatives with access to extensive plant and equipment
Screening and remediation
Offering onsite and offsite screening to ensure the most cost-effective remediation solution for your project
Disposal
Compliant treatment and disposal of soil and contaminants with full documentation provided
Read how we have helped our clients with a wide range of land remediation projects.
Mobile treatment plant
Horizon Environmental was one of the first asbestos removal company to obtain Environment Agency permits and purchase mobile plant both for the treatment of soils and contaminated material and for the treatment of waste to produce soil. This enables us to provide onsite as well as offsite treatment.
Depending on the nature of the project and the timeframes available, onsite treatment can significantly reduce transport and disposal costs and associated carbon emissions whilst facilitating reuse (subject to appropriate planning permission, rigorous testing and certification). Find out more about the benefits of our mobile treatment plant.
Our approach
We are known for our professional and personal approach with a focus on:
Consistent and quality service
A reliable and high-quality service with projects delivered on time and on budget however challenging and whatever the environment.
Strong compliance focus
Applying the highest standards to our operations, we ensure compliance with all environmental and health & safety legislation, and apply best practice
Extensive security cleared team
Security cleared field staff to the highest level, we have worked on many high security projects including the Palace of Westminster
Honest pricing and value for money
Providing accurate and honest pricing, we deliver value for money and ensure our clients can budget effectively
Forward thinking
With close client relationships, we understand their requirements and are always looking to develop our service offering
Read more about how we deliver our services.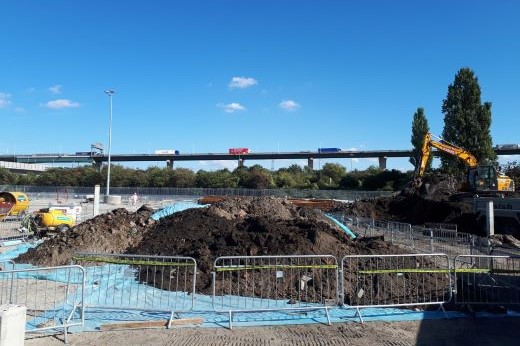 Find out how Horizon Remediation can help your business
Get in contact today
Contact Us