Nationwide asbestos removal services
Nationwide asbestos removal services
As an HSE licensed asbestos removal contractor, Horizon Environmental delivers licensed and non-licensed asbestos removal services across the UK. Working largely for the construction industry and public sector, we build close relationships with our clients, ensuring we understand and meet their specific requirements.
End-to-end asbestos removal and environmental services
We provide an end-to-end solution to solve your asbestos problem including:
Asbestos surveys
Independent asbestos surveying by our UKAS accredited partners identifying the risks on your site promptly and professionally
Environmental consultancy
Expert advice from our experienced team, ensuring compliant, effective and efficient management of asbestos on your site
Asbestos removal
Safe and controlled asbestos removal, not just delivered to industry standards but setting best practice
Asbestos collection and disposal
Safe and compliant asbestos disposal services including provision of containers, transportation and disposal through our chosen partners
Environmental cleaning of buildings
Specialist cleaning of hazardous materials including pigeon guano and needles, protecting both the building and public health
Hazardous waste disposal
Safe and compliant hazardous waste services including identification and classification, provision of containers, transportation and disposal
Read how we have helped our clients with a wide range of asbestos removal projects.

Our approach
We are known for our professional and personal approach with a focus on:
Reliable and high-quality service
A reliable and high-quality service with projects delivered on time and on budget however challenging and whatever the environment.
Strong health & safety focus
Applying the highest standards to health and safety, our highly trained teams carry out thorough risk assessments and follow robust method statements
Extensive security cleared team
Security cleared field staff to the highest level, we have worked on many high security projects including the Palace of Westminster
Honest pricing and value for money
Providing accurate and honest pricing, we deliver value for money and ensure our clients can budget effectively
Forward thinking
With close client relationships, we understand their requirements and are always looking to develop our service offering
Read more about how we deliver our services.
Horizon Environmental is a member of the Asbestos Removal Contractors Association (ARCA) and as such we are audited under the Site Audit Accreditation Scheme. Find out more about our accreditations.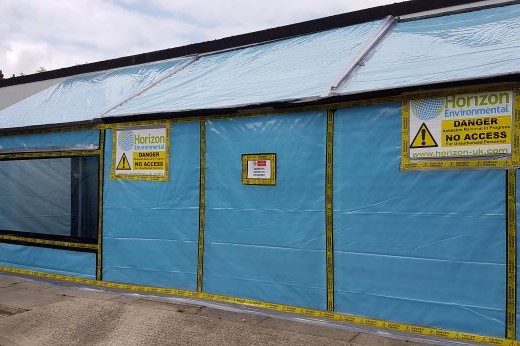 Find out how Horizon Environmental can help your business
Get in contact today
Contact Us