Horizon ARCA Gold Training Award win
Horizon ARCA Gold Training Award win
Horizon Environmental has won an ARCA Gold Training Award recognising our continued high performance on clients' sites.
The award, by industry association, the Asbestos Removal Contractors Association (ARCA), is given to contractors that train at least eight operatives or supervisors during the year with those individuals scoring on average at least 92.5% in their assessment.
Known for our high standards and consistent quality service, Horizon has won many ARCA training and site audit awards over the years.
Managing Director, Ben Ives, says: "We are very serious about the health & safety of our workforce and that of our clients, and invest extensively in our employees' training. We never tire of having these commitments acknowledge through the ARCA training award scheme".
Satish Patel, Training Manager at ARCA stated: "This is a considerable achievement and you and your team should be justifiably pleased. It is a testament to all your staff that have attained a higher than average score in training sessions to achieve this award."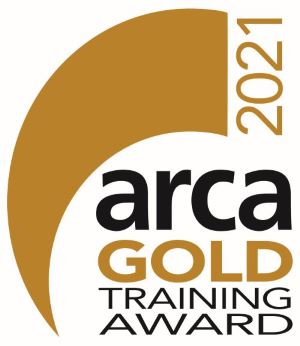 Find out more about Horizon's extensive industry certifications and awards on our accreditations page.

Get in touch
Find out how Horizon Environmental can help your business
Contact Us